Seller FAQ—Frequently Asked Questions from Home Sellers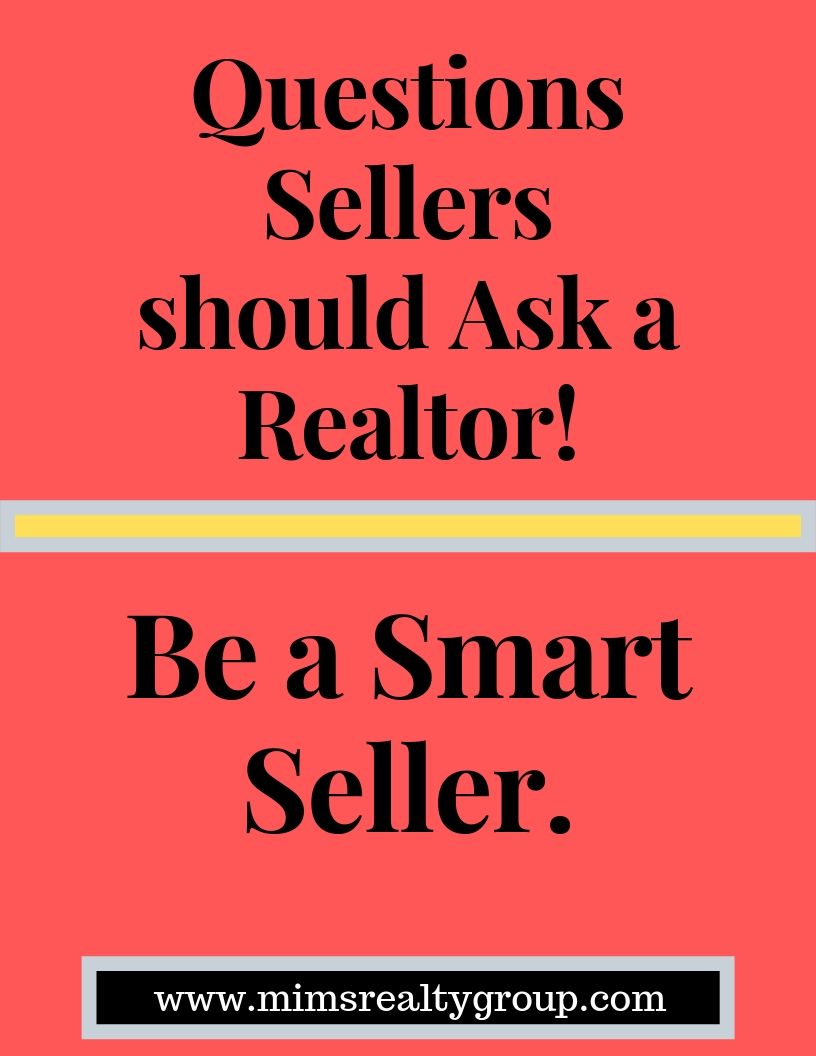 Do you know the questions you should be asking a real estate agent? If you are selling your home, chances are you have some questions. If you didn't, you would be very unusual. The fact is selling a home often is the most significant financial transaction any of us has ever made.
There is a lot of money involved, which means you don't want to mess anything up if you can avoid it. As a long-term Realtor, I have fielded my fair share of questions from sellers. Here are some of the most common ones I have been asked and answers to those questions.
By asking the right questions, you'll hopefully avoid some of the common home selling mistakes. Grab a cup of coffee and dig in.
1. How does the market look right now?
Without a doubt, one of the most popular questions among consumers is how is the real estate market doing. Even if you are not going to be selling a house anytime soon, people that know you are a real estate agent will ask this question. It's the kind of thing most homeowners are curious about. After all, for most people, their home is their most tremendous asset.
Unless you are a professional agent—which if you were, you wouldn't have these questions—you are unlikely to have your finger fully on the pulse of the local real estate market. There are simply too many factors to be aware of and too many shifting variables to keep track of. Market knowledge is one of the biggest reasons to hire a reputable Realtor.
An excellent real estate agent can give you lots of valuable information about the local market. Not only that, he or she can help you understand what all that information means to you and your sale.
Your agent should be able to tell you about the current days on the market of homes for sale, market absorption rates, average sale price and more. Knowledge is power. In real estate, market knowledge is essential, so be sure to do your homework.
2. How do I get my home ready to sell?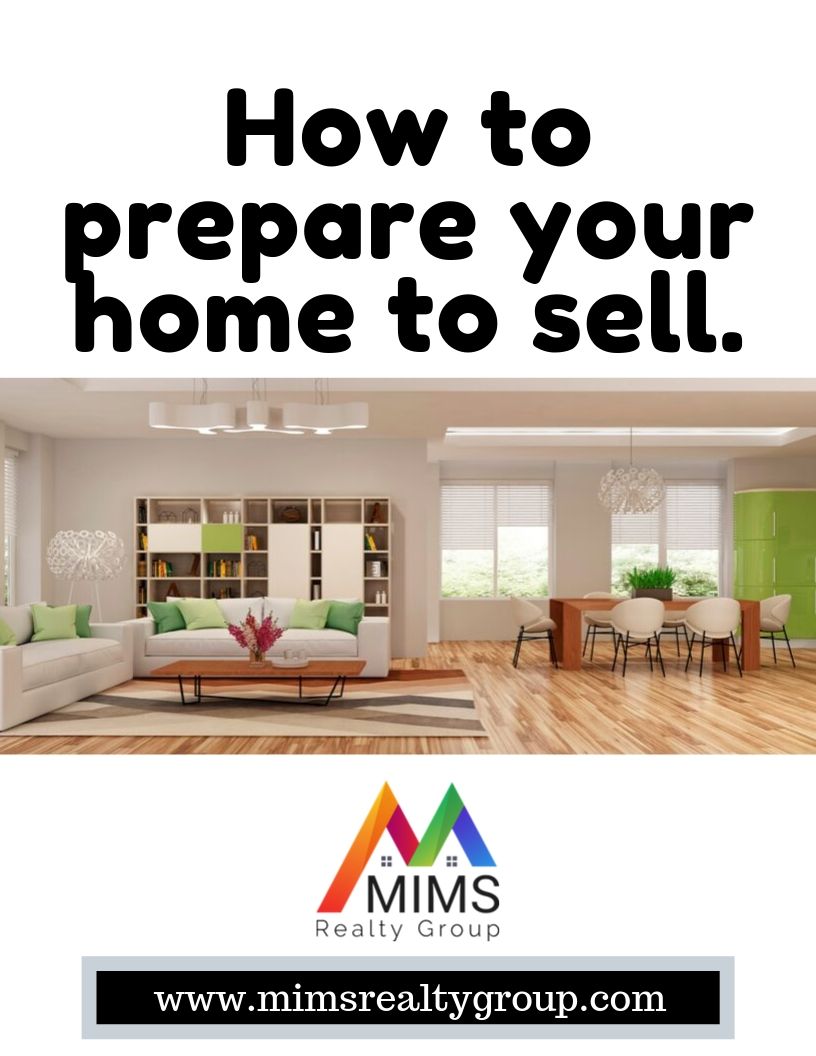 An excellent question for any seller to ask a Realtor is "what should I do to get my house ready for the market?" There is a lot of work to be done before you list your home.
Everything must be done behind the scenes before you give buyers the opportunity to look at your home and start asking questions. That way, when you finally open the doors, you are prepared to make a sale then and there—and don't need to do a bunch of stuff that you overlooked.
Your agent is the best-qualified person to help you identify what needs to be done before you sell. Keep in mind that every home is different, so the advice you get for your home might be different than the information another seller would get.
That being said, there are some things that almost every seller needs to do. These include:
Clean things up.

No one wants to buy a dirty house. Or, in reality, only bargain seekers are going to be highly interested in a cluttered, messy home, because they assume they can get a great deal from an as-is seller. If you want reasonable offers, you need to

remove clutter

and clean thoroughly.

Make needed repairs.

Broken door handles, missing tiles, stained carpets—there are probably several little jobs that need to be done around your house before you list it. The more of these small, cheap fixes you make, the more desirable your home will be. Proper

home maintenance

shows you care for your property. There may also be big jobs that need to be done. Wait to talk to your agent before you invest in any major repairs, just to be sure that doing so will benefit your sale as you expect. Doing your part before the home is listed for sale is also a

side benefit for being ready for the house inspection.

Take great pictures.

The photos on your listing are the first thing that most buyers are going to see. You want them to be great, and it takes talent and practice to produce those kinds of pictures. Your agent should either be skilled at taking real estate pictures or know someone who is. That way your listing looks as good as possible and shows the best side of your home.
3. Can I use real estate websites to set the perfect price for my home?
No, you can't. There are several trendy real estate websites out there now that offer pricing options for sellers. They draw on massive databases to give you an idea of your home's value currently. While they are undoubtedly useful for getting a general idea of your home's value, they are not sufficient for pricing a home for sale.
Pricing a home to sell in a reasonable time frame and for the best possible price is both an art and a science. It requires up-to-the-minute market knowledge of what is going on at a local level, and it requires a feel for how your home compares to other similar homes in your market. A website algorithm cannot substitute for a skilled real estate agent.
Many homeowners fall into the mistaken belief that what Zillow says their home is worth is the actual value. No, it is not! In fact, the amount they display on their website could be off by tens of thousands of dollars. When you are selling a home, you can't afford to be off on your price. It is the most critical factor in selling a home.
4. How do you figure out the value of my house?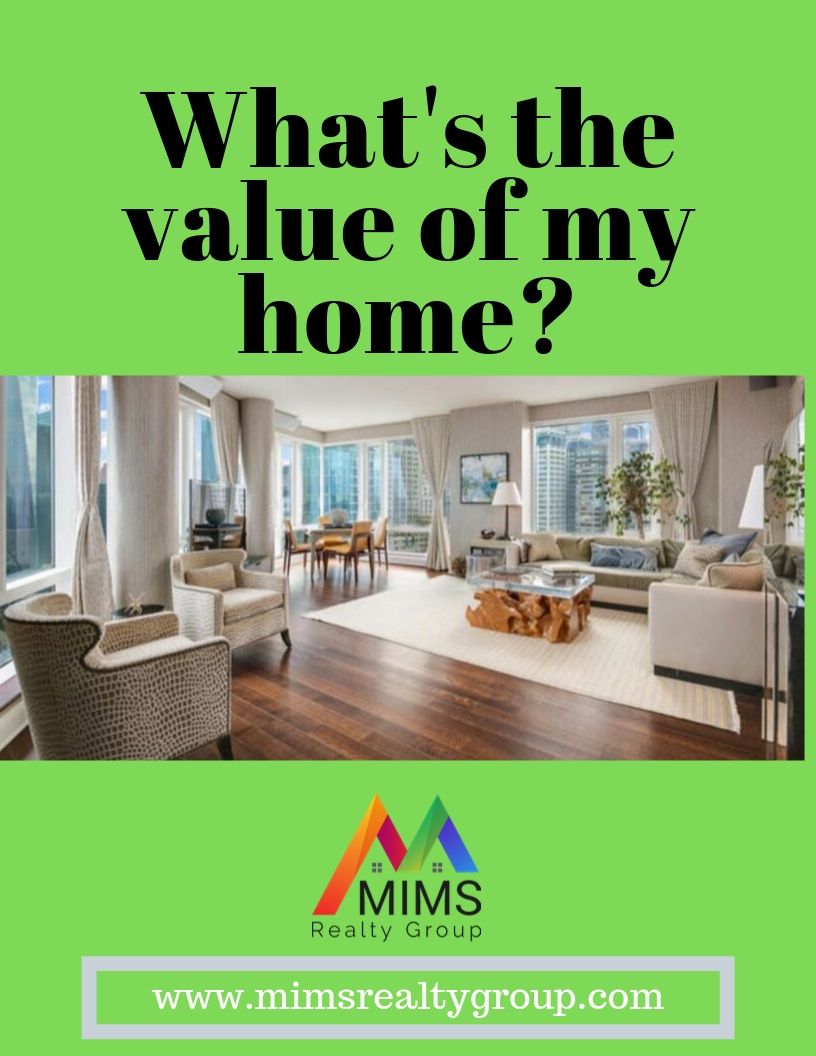 What real estate agents do and what appraisers do are a bit different. The result, however, is getting to what a buyer will most likely pay for a property. Both appraisers and real estate agents use what's called comparable sales or "comps" to determine fair market value. Real Estate agents will perform what's called a comparative market analysis.
More than likely the report generated will include the following:
Closest homes in similarity that have sold in close proximity to the property.

Similar homes that are currently under contract but haven't closed yet.

Competing properties that are currently for sale in the general price point.
The most important data is what has sold. The least important is what is currently for sale. The price for these homes can change at a moments notice. You never want to hang your hat on what someone thinks their home is worth.
The analysis that your real estate agent performs will compare your house to other properties that have sold. The evaluation will include the following points of interest.
The size of the home, or more commonly what's referred to as the square footage. While size is a crucial variable, unskilled agents will use this as the end all be all in comping properties.

Using square footage to value properties

is a sure-fire recipe for disaster.

The style of the home – for example, is it a colonial, contemporary or a raised ranch.

The number of bedrooms.

The number of bathrooms.

The condition of the property.

The amenities such as central air, central vac, alarm system, sprinkler system and a whole host of others that affect value.

The age of the house.

Ages of mechanical and structural components such as roof, heating and cooling systems.

The desirability of the lot.

The appeal of the neighborhood

or school district.
5. Does assessed value have anything to do with market value?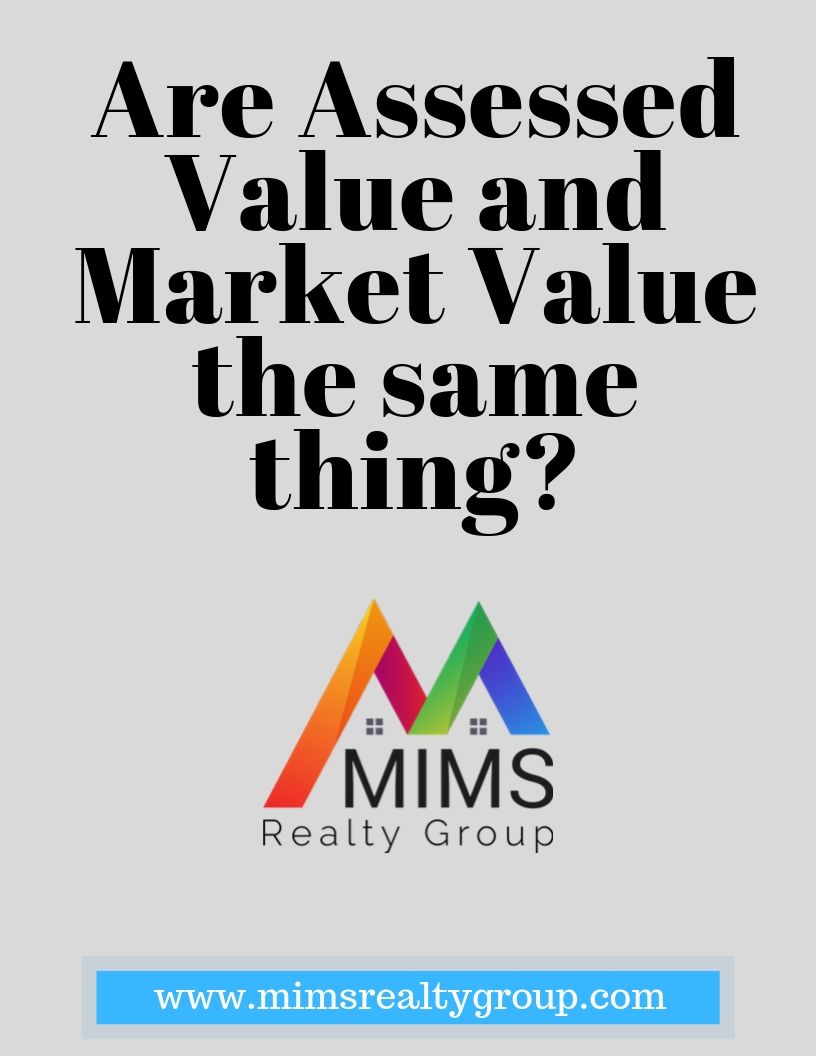 NO! NO! And Noooooo! Assessed value has nothing to do with market value. The assessed value is nothing more than a figure the local municipality uses to collect the appropriate amount of taxes.
Uneducated real estate agents will often confuse the public when they make statements like "come see this absolute steal that is listed below the assessed value." Big deal! Don't be suckered by this kind of nonsense.
6. Should I price my home high, so I have wiggle room for negotiations?
One of the most popular questions a seller will ask a Realtor pertains to pricing and negotiating room.
Leaving room for negotiations is one of the biggest home pricing myths in real estate. There is a lot of unnecessary risks that come from pricing a home too high. While you may think that you are giving yourself room to negotiate, too high a price is more likely to drive off potential buyers.
The longer you have the home on the market due to a high price, the more of a stigma that home develops. If the price is too high, you may not get any offers and be forced to relist the house for a lower price. When this happens, your home will certainly be viewed as a problem home by many buyers. Why else did you have to lower the price?
Instead of pricing high, price right. Work with your agent to find the perfect price.
7. What will you be doing to sell my house?
Finding out precisely what your real estate agent is going to be doing to sell your house is another critical question. Every real estate agent has a broad range of services they offer. Some agents do an exceptional job at marketing and others do little to nothing but put your home in the multiple listing service (MLS).
Hiring the post and pray real estate agent will usually lead to a lack of success. You want a comprehensive real estate marketing plan that is designed to sell a home quickly for the most money. Accept nothing less.
8. Do you have contractors you can recommend for work needed on the house?
A real estate agent wears many hats in a sale. Any agent who has been in the business for a while will have a list of contractors that can help prepare for a home sale. It is not uncommon for real estate agents to refer sellers to many different vendors including:
Painters

General carpenters or handyman

Electricians or plumbers

Home Stagers
9. What should I do to prepare for showings?
One of the most crucial aspects of selling a home is the buyer's first impression. There are some simple things you can do to ensure the buyer feels good about your house. These include:
Making sure the home is clean and tidy. Removing all excess clutter is essential. You want the home to feel as spacious as possible.

Make sure all of the curtains are drawn, and the home is getting good natural sunlight.

Turn on lights in any areas of the home that could use a bit of additional light.

Sinks should be dry and trash cans should be empty along with all beds made.
10. Will you be accompanying the showing?
It is advisable not to have the listing agent present during a showing. Buyers and their agents want to be able to speak freely during a showing. They don't want a seller's agent hovering around. Keep in mind having your agent present is not going to make one bit of difference. Real Estate agents do not talk people into buying homes.
Additionally, if your real estate agent has all the time in the world to be at every showing, you haven't hired the best agent. Sellers also ask if they can be present for showings – the answer is NO. You should not be around. Let the buyer walk through unencumbered.
11. How will you be communicating with me?
One of the most vital things when hiring a real estate agent is proper communication. The agent you hire should ask up front how you prefer to keep in touch whether it is email, text or an old fashion phone call. The agent should be flexible enough to accommodate whatever mode of communication you prefer.
One other essential question to ask is if you will be getting feedback after showings. You want to know what the buyer thought about your home right? Skilled agents have systems in place, so they provide feedback after showings.
12. What happens if my home doesn't appraise?
One of the things that can happen when you have multiple offers is your home sells for too much. The appraiser is unable to justify the price based on comparable sales data. Of course, there are times when an appraiser comes in low, and it isn't justified.
In cases like these, you'll need to know how to contest the appraisal. There are usually a couple of scenarios the rectify a low appraisal including the following:
You challenge the evaluation, and it's adjusted.

The buyer makes up the difference by coming up with additional deposit funds.

The worst case – you lower your price.

A compromise – you lower the price some, and the buyer comes up with a larger down payment satisfying the lender.
What's the Bottom Line?
As a home seller, it is vital to ask your real estate agent all of these types of questions. Homeowners who are educated about the selling process usually have the least amount of problems in a sale. Be sure to hire an agent who is going to go above and beyond your expectations.
By asking the right questions, you'll improve your odds of working with an agent you love.
Never underestimate the importance of asking a real estate agent lots of questions.